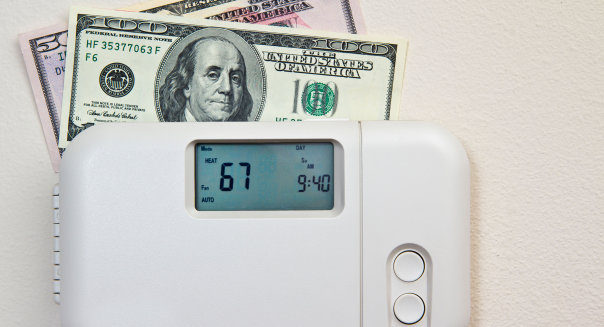 BOSTON — After shelling out about $1,000 a month to heat his 190-year-old Massachusetts bed and breakfast during a harsh winter last year, Brian Weinrich is hoping for some relief this season. By all accounts, he should get it.
Americans are likely to see their lowest heating bills in years thanks to a glut in the domestic fuel supply and predictions of milder winter weather, forecasters and regional fuel dealers say, a welcome outlook after record snowfalls and repeated price spikes over the past two seasons.
"I'm hopeful for a bit of a break," said Weinrich, 67, whose 1824 brick and wood-frame building in the Berkshire mountains is a seasonal draw for snowshoers and skiers.
The U.S. Energy Information Administration predicted this month that households using natural gas as a heating fuel are likely to spend an average 10 percent less this winter than last, while those using heating oil could see bills down 25 percent to their lowest since 2009.
Since then, energy futures have dropped even further. Natural gas touched a three-year low below $2 per mmBtu this week, while heating oil dipped to around $1.43 a gallon, near their lowest level since the aftermath of the 2008 financial crisis.
"The pass-through from wholesale to household is not quick, but over the long-term these further declines will reach people," said EIA spokesman John Cogan, referring to this week's drop in futures prices.
About half of U.S. households use natural gas as a heating fuel, while less than a quarter — mainly concentrated in New England — use heating oil.
One of the main reasons for the reprieve is America's years-long drilling boom, which has topped up domestic supplies and helped tip energy markets into a price nose-dive.
The rise of fracking technology, which involves pumping water, sand and chemicals into a well to extract oil or gas, has helped lift U.S. production of natural gas by 35 percent since 2005 and oil by 45 percent since 2010.
The OPEC producer group led by Saudi Arabia, meanwhile, has kept price pressures low by leaving oil spigots open in an effort to retain global market share even as Chinese demand growth has slowed.
Another key is weather. An El Nino weather event, characterized by unusually warm water off South America's Pacific coast, promises higher temperatures for much of the U.S. North and Midwest, the biggest heating fuel markets, according to the National Oceanic and Atmospheric Administration.
That should reduce demand for heating fuel.
"This is going to be helpful," said John Drew, director of the Action for Boston Community Development, which helps poor households cover their energy costs.
It will be great if people get a few more gallons out of their money, but it doesn't mean life will be easy.

"It will be great if people get a few more gallons out of their money, but it doesn't mean life will be easy," he said, adding that winter heating bills are among the biggest challenges facing the region's poor.
The steep decline in heating oil prices that began in the middle of 2014 has slowed a gradual years-long shift among New England households from fuel oil to natural gas. But pipeline construction has lagged, which experts said could still lead to localized price hikes for gas and electricity in the region during cold snaps.
Pipeline capacity has been added to deliver natural gas to the New York market since last year, but "constraints still exist in the Northeast," the EIA said.
In Maine, where a larger share of households heat with fuel oil than in any other state, heating oil companies said customers were celebrating sharply reduced costs.
"In this area, and a lot of New England, we have big old historic homes that burn a couple thousand gallons of oil a year," said Gary Nash, owner of Main Street Fuel in Richmond, in south coastal Maine. "So when you cut costs in half like we've seen this year, that's a tremendous savings."
More than seven in 10 Maine households continue to use fuel oil as their primary energy source for home heating.
-.
•Wall Street Rallies on Fed Rate Hike
•Fed Raises Interest Rates, Cites Ongoing US Economic Recovery
•US Aerospace Sector Poised for 2015 Record Trade Surplus: Group