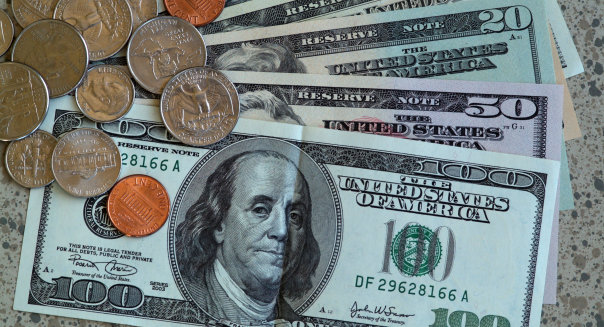 What if there was a way to buy Apple (AAPL) — recently trading near $568 a share — for just $500? It's not an outlandish scenario. That's essentially what investors buying into Tri-Continental (TY) are doing.
Like many closed-end stock funds, Tri-Continental trades for less than the value of its underlying assets. In Tri-Continental's case, its close on Dec. 24 of $20.18 is a 12 percent discount to its net asset value of $22.95 a share.
Tri-Continental invests in some of the country's largest companies across various different industries. Apple just happens to be its largest holding at nearly 3 percent of the portfolio, but it's one of the many stocks in Tri-Continental that investors are buying into for pennies on the dollar.
If this sounds too good to be true, you would be right. There's a catch — and a big catch, at that. But let's first explore the largely ignored universe of closed-end funds.
Fun with Funds
When investors think about mutual funds they are probably referring to the wide universe of open-ended funds.
Led by iconic fund families including Vanguard, Fidelity and T. Rowe Price (TROW), these conventional funds sell an unlimited number of shares.
They typically are priced just once at the end of every trading day. Buyers invest and sellers cash out at that day's net asset value, or the closing value of all of the stocks and investments in the funds after subtracting any liabilities that is then divided by the number of shares outstanding.
Closed-end funds don't play that way. They trade throughout the day on public exchanges. Tri-Continental, for example, trades on the New York Stock Exchange. A closed-end fund doesn't create new shares when investors want to buy or subtract them when those shares are redeemed. There's a set number of shares, and the free markets of supply and demand dictate their price.
Tri-Continental isn't new. The fund has been around since 1929, the same year of a historic market crash. It's one of the hundreds of closed-end funds, and most of them are currently trading at a discount.
Adams Express (ADX) has also been around since 1929, and it trades at an even steeper 13.5 percent discount. Like Tri-Continental, it emphasizes blue chip stocks. There are several other closed-end funds that trade in specific sectors or geographical regions.
There's Always a Catch
The catch is that these funds have also traded at a discount to net asset value. That's important. Yes, you can buy Tri-Continental for 88 cents on the dollar — or Adams Express for 86.5 cents on the dollar — but that's also the same price that you would have to sell at if you wanted to punch out.
There is no free lunch here. The same discounting dynamics that may attract you as a buyer also apply to you as a seller.
Outside of a fund deciding to liquidate — and that's something that isn't likely with Tri-Continental and Adams Express around for 84 years — the funds have historically traded at similar discounts to what they are currently fetching.
This doesn't make them bad investments. Investors are still getting more bang for their investment buck, and that includes dividend distributions that pass through to investors after modest operating expenses are subtracted. Some funds even have minimum distribution rates, like Adams Express that will raise money to cover its minimum 6 percent annual distribution.
Closed-end funds were never as popular as traditional mutual funds, and they may be even more obscure in light of the similar exchange-traded funds — or ETFs — that have grown in popularity as perpetually traded vehicles. However, there are opportunities in these baskets of stocks that have been neglected for decades.
You can buy stocks at a discount through closed-end funds, as long as you realize that you're likely to sell them at a similar discount in the future.
If investors are hungry for something a little more exciting, thankfully there's no shortage of faster growing publicly traded restaurant chains that are doing just fine.
So sorry, Olive Garden. You may still offer tasty breadsticks, but that's not the kind of rising dough that investors — and diners — crave these days.
Food for Thought
One of this summer's hottest IPOs was for Noodles & Company (NDLS), a fast casual restaurant chain that specializes in all types of noodles. Olive Garden bashers will find plenty of Italian pastas on the menu, but diners can also be globetrotters by checking out Asian noodle bowls or come closer to home with the classic Americana comfort food of mac and cheese.
Unlike the many table service restaurants facing an alarming number of empty tables, Noodles & Company has delivered positive comps in 29 of the past 30 quarters. Revenue climbed 17 percent to $300.4 million last year, and it's on pace for similar growth through the first half of this year.
Noodles & Company
Ignite Restaurant Group (IRG) owns and operates 134 Joe's Crab Shacks and 16 Brick House Tavern + Taps. The operator essentially doubled in size in April when it acquired smaller Olive Garden rival Romano's Macaroni Grill. The 186-unit Italian casual dining chain was once owned by Brinker, and it's a work in progress. Comps were positive at Ignite's two original concepts in its latest quarter, but the same can't be said for Macaroni Grill.
Then again, the sluggish performance at Macaroni Grill also led to an attractive acquisition price. With Macaroni Grill butting pasta bowls with Olive Garden and Joe's Crab Shack fishing against Red Lobster, we can possibly call Ignite a mini Darden. That's a good thing, especially since Ignite has a lot of room for any of its three concepts to grow before it saturates the market.
Ignite Restaurant Group
Casual dining and Mexican don't mix well over time. There's probably a shuttered El Torito, Chi Chi's or Chevy's somewhere near you.
However, Chuy's (CHUY) has raised the bar by creating a lively environment filled with Elvis shrines and customer-submitted dog photos, and it's winning over patrons with its extensive happy hour specials and a bargain-minded menu where nearly every entree costs less than $10.
Chuy's sales surged 23 percent in its latest quarter, and with just 45 locations across twelve states, there are still plenty more places for pooch snapshots and Elvis busts to go up.
Chuy's Fine Tex-Mex
As one of the largest franchisees of Buffalo Wild Wings (BWLD), Diversified's (BAGR) largest concept is no stranger to most sports bar enthusiasts. However, the reason that Diversified makes the cut is because it's in the process of rapidly expanding its proprietary Bagger Dave's Legendary Burger Tavern.
There were just 13 of the full-service, ultra-casual restaurant and bar units open by the end of June, but Diversified is hoping to open another six locations later this year. It may soon rival the nearly three dozen Buffalo Wild Wings eateries that it currently watches over. The genius here is that it's probably putting a lot of what it learned at Buffalo Wild Wings into practice at Bagger Dave's.
Revenue soared 61 percent in its latest quarter, propelled almost entirely by new restaurants, but there was still a healthy 7 percent spike in same-store sales during the period.
Diversified Restaurant Holdings (BAGR)
Customers looking to trade up from fast food without shelling out more in time and money at a casual dining concept are flocking to fast casual chains that deliver quality ethnic dishes quickly.
Fiesta (FRGI) owns and operates 96 Pollo Tropical restaurants (primarily in South Florida) and 164 Taco Cabana eateries (mostly in Texas). The company also has dozens of franchised locations, especially overseas, as its Latin American-inspired Pollo Tropical rotisserie chicken has proven to be a potent export.
Revenue climbed 9 percent in its latest quarter, fueled by a healthy 6 percent spike in same-restaurant sales at Pollo Tropical.
Fiesta Restaurant Group
More from DailyFinance